News
UNFPA helps Laotian LGBTQI youth find peace, purpose, and community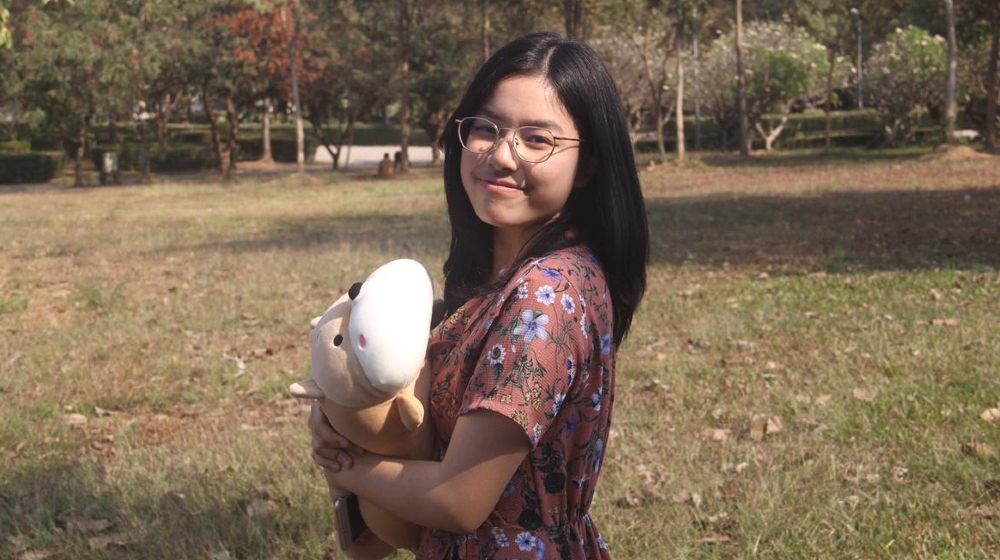 VIENTIANE, Lao People's Democratic Republic – Growing up, Bill didn't have anywhere to go to about the confusion she felt about her gender identity. In secondary school, classmates used to taunt her feminine mannerisms, calling her "sissy" and "kathoey" ("ladyboy"). "People could see who I was, but not many of them understand and accept that this is our reality, and it is normal to be different." BIll is a 27-year-old transgender woman. She said, "I had to hide myself from the public and avoid talking about my gender identity with everyone, even my family."
Toutou, a university student, struggled with her bisexuality. She began having feelings for other girls in high school. "There is literally no one talking about the idea of lesbian, gay, bisexual, transgender…. nothing from schools or anywhere else," she said. "I had no one to reach out to. I was unsure if there was anyone I could trust."
Luckily, both found answers to their questions, a community, and place to explore their identities on the internet.
"Tired of holding back"
Bill discovered Proud to Be Us Laos (PTBUL) on social media, an organization that advocates for lesbian, bisexual, gay, transgender, queer, and intersex (LBGTQI) people. The group has partnered with UNFPA to make sexual and reproductive health education universal. Then, she began volunteering and learning about her rights and risky behaviors that could endanger her health. Now, Bill has revealed herself to the world.
Bill said, "Today, I am proud of myself. This is my true self. It had been uneasy until I found the guts to speak up about how I want to be. I told my family I was tired of holding back. I grew out my hair and bought women's clothes to be a full woman by heart and by appearance."
Now, she is an educator, using UNFPA-developed materials to hold peer education sessions and scale up existing programs. The programs hit on issues like gender-based violence and human rights. UNFPA works with many LGBTQI youths who suffer mental health issues due to discrimination and stigma. And, they don't always realize they have the right to live in respect and dignity like anyone else. In her work, Bill touches on everything from bullying and safe sex to university majors and preparing for job interviews.
Making better choices
Toutou spotted UNFPA's work online, namely comprehensive sexuality education and youth-friendly safe spaces for diverse sexual orientations and gender identities. "When I enrolled in education programs supported by UNFPA, I learned for the first time about sexual and reproductive health, about my body and puberty, which helped me understand my feelings and make better choices on an emotional and intimate level," she recalled.
Together, the Government of Lao People's Democratic Republic, health workers, teachers, parents, and community leaders worked to design the programs. The goal is to promote the rights of young people and encourage them to access information, care, and assistance. Recently, a UNFPA mobile clinic reached youth, including LGBTQI youth, in remote areas and equipped them with sexual and reproductive health resources.
Since then, Toutou has taken part in PTBUL events and grown more comfortable in her own skin. Even though she hasn't yet told her parents about her orientation, she has hope. They were recently accepting of a brother who came out as gay.
Education programs for families are Bill's dream. "The happiest moment of my life was when my parents introduced me to their friends as their daughter," she said. She wants others living in silence and shadows to experience that, too.
UNFPA.org originally published a version of this story.
Your support helps UNFPA care for women and girls when they need it most.
---