News
What We All Lose When Menstruation Myths Win
Shortfalls in comprehensive reproductive and sexual health education threaten the lives of women and girls. The COVID-19 pandemic's toll on gender equality and reproductive and sexual health has emphasized the importance of including menstruation in comprehensive sexual health education for all. Before the pandemic, more than 500 million women and girls worldwide did not have access to supplies and information to manage their menstrual needs. This number has grown as information about menstruation and access to menstrual products have been significantly disrupted by the pandemic
Menstruation myths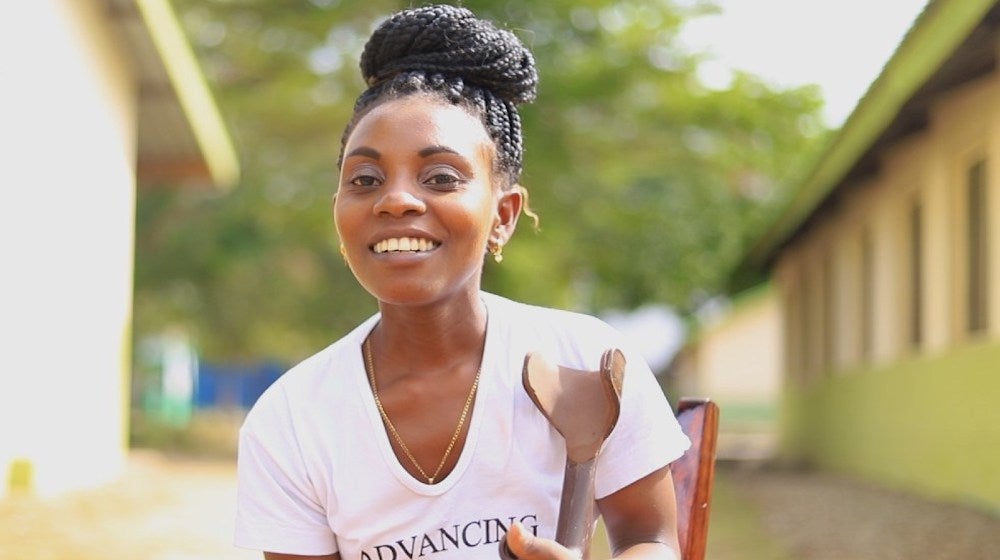 A lack of education surrounding menstruation perpetuates harmful taboos and stigmas surrounding menstruation in many communities.
Taboos around menstruation limit access to information and supplies that promote menstrual hygiene. Around the world shared stigmas that menstruating is impure, dirty, and should not be discussed, limit women and girls. These stigmas keep women from touching shared water, cooking, attending religious ceremonies, or engaging in community activities. As a result of this exclusion and stigma, many girls report that their first period is accompanied by feelings of shame, fear, and anxiety. Menstrual taboos are a barrier to gender equality as they threaten girls' access to education, work, water, and adequate healthcare.
Treating menstruation as a taboo subject leaves' girls with disabilities especially vulnerable. They are not informed on how to manage their periods and use hygiene products while accommodating their disability. Anne, for example, was born with a mobility disability and hearing impairment. Upon her first period, she did not understand why she felt discomfort and pain or why she was bleeding. Anne now advocates for comprehensive reproductive and sexual health education believing, "We need to reduce period stigma so that women and girls with disabilities feel comfortable to talk about the challenges they face during their periods. That way, we can ensure more inclusive menstrual health strategies that take our needs into account."   
Reaching girls with the supplies they need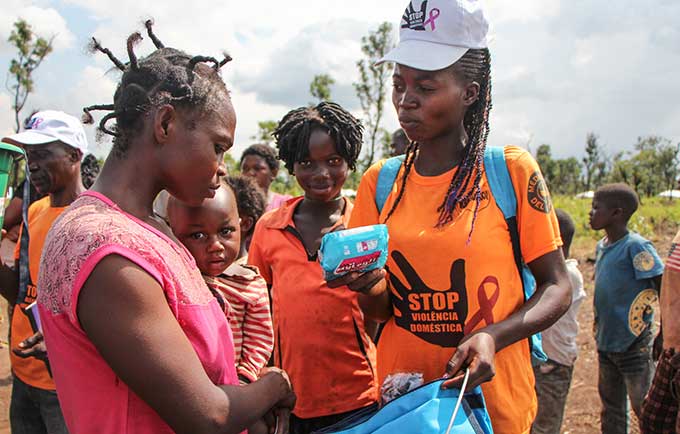 As more people are displaced due to conflict or natural disasters a lack of discussion and awareness around menstruation puts many at risk. Access to education on reproductive and sexual health is minimal and menstrual health needs are often overlooked during these crises. Marie began menstruating while living as a refugee in Angola. She shares her experience with many, she did not know what was happening to her body and found the day to be sad and shameful. Marie then also struggled to obtain menstrual supplies. Limited access to menstrual supplies can limit a girl's mobility and heighten their vulnerability to sexual violence. If discussing menstruation was less taboo the menstrual health needs of displaced peoples could be better met.
Open conversations about menstruation can help meet menstrual health needs. One village in India realized COVID-19 lockdowns would limit their access to menstrual health supplies. Upon this realization, the community voiced concerns about hygiene product supply. Shortly after, coordination with local officials to allow travel to and production of hygiene products at a local factory began.
Menstrual health issues are of importance to society as a whole as they are human rights issues. The lack of information or misinformation about menstruation in a community is the root of many of these issues. Hence, to eliminate menstruation-associated stigma and discrimination entire communities must be involved in comprehensive reproductive and sexual health education.
Living with dignity, even while menstruating, is a human right. Comprehensive reproductive and sexual health education for all members of a community ensures those who menstruate can live their lives with dignity and reach their fullest potential.
-Ela Dhankhar

Your support delivers care for women and girls when they need it most.
---