News
USA for UNFPA and 1AND1 Life Partner on Face Mask Initiative
1AND1 Life is an inclusive health and wellness company, that has generously partnered with USA for UNFPA to support the health and dignity of both people who need face masks to protect themselves from COVID-19 and women and girls who need lifesaving reproductive healthcare.
You can purchase a reusable face mask here, while supplies last, and 100% of the proceeds from your purchase will go to USA for UNFPA, so we can realize a world where every pregnancy is wanted, every childbirth is safe, and every woman and girl can reach her full potential.
Below, you can read the reasoning behind why Drew, 1AND1 Life's Co-Founder, felt compelled to stand up for women and girls everywhere.
A version of this article originally appeared on 1AND1Life.com on June 17, 2020.
At 1AND1 Life, we are committed to making the best of modern health and wellness accessible to everyone. Yet, the reality for millions of women and children during the pandemic environment is one of fear and vulnerability. They do not have access to what they need. Pregnancy complications, domestic violence, and child marriage are on the rise even as supplies of contraceptives, menstrual hygiene products and access to caregivers become scarce.
These realities have prompted us to help alleviate this dire situation for women and children around the world. To help this cause, we partnered with USA for UNFPA to raise funds and awareness for their initiative. We are now offering face masks for sale, and 100 percent of the profits will go directly to Friends of UNFPA, the official nonprofit of the United Nations reproductive health and rights agency. This organization is dedicated to ensuring that women and girls around the world can live healthy and safe lives. UNFPA has four primary areas of service: sexual and reproductive health, youth leadership and health, human rights and gender equality, and universal access to family planning.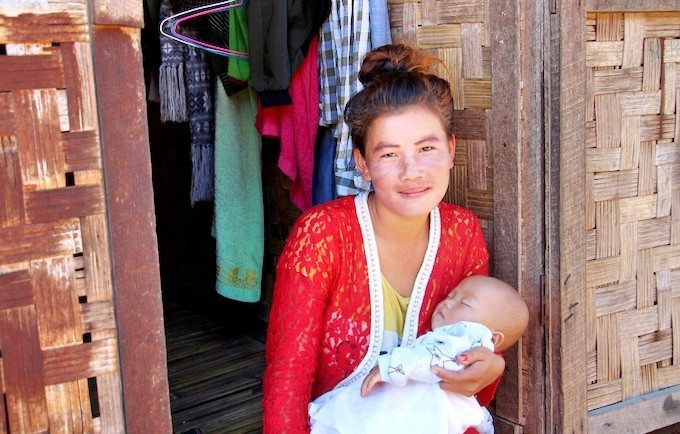 1AND1 LIFE Face Masks
Each ultra-soft face mask includes the new 1AND1 LIFE box logo. The masks are washable, reusable, and made from a 50% cotton, 50% polyurethane blend. A soft elastic band allows you to comfortably fit the double-layered mask in place. It is recommended that you wash the mask after every wear, but not required.
Why You Should Be Wearing a Mask
Face masks are designed to prevent a person with COVID-19 from spreading the virus. This may lead a person to think that, because they don't have the virus, they don't need to wear a mask. However, recent research has revealed that a significant proportion of people who are positive for COVID-19 do not exhibit any symptoms of the virus and do not, therefore, know that they have it. This is termed as being asymptomatic. Other people who eventually develop symptoms (those who are pre-symptomatic) can spread the virus before they begin exhibiting symptoms).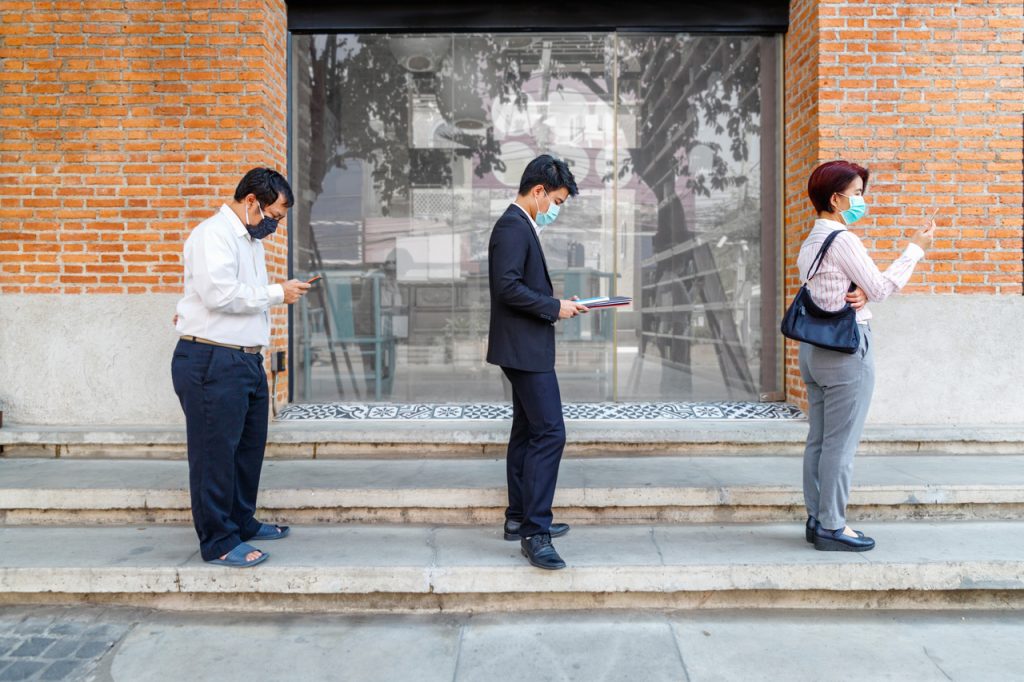 These recent revelations make it clear that the virus can be spread by people interacting in close proximity without the showing of symptoms. As a result, the CDC has a number of safety tips, including wearing a cloth mask in public settings where social distancing measures are difficult to maintain. Examples of this may be when visiting a grocery store or pharmacy.
N-95 masks are generally used by health care workers and other medical first-responders. Cloth masks, such as those being sold by 1AND1 LIFE, are suitable for healthy people who want to do their part by not spreading the disease to others. They're also washable, and reusable.
In addition to wearing masks, the CDC recommends social distancing with a minimum of six feet between individuals.
About The UNFPA
The UNFPA is the United Nations sexual and reproductive health agency. Its mission is to deliver a world where every pregnancy is wanted, every childbirth is safe and every young person's potential is fulfilled.
The Friends of the UNFPA is dedicated to promoting the health, dignity, and the rights of women and girls around the world by supporting the work of the UNFPA. They do this through education and fundraising. At 1AND1 LIFE, we are proud of our partnership with Friends of the UNFPA as it provides us with the opportunity to help make a difference and stand up to the coronavirus pandemic on a global scale.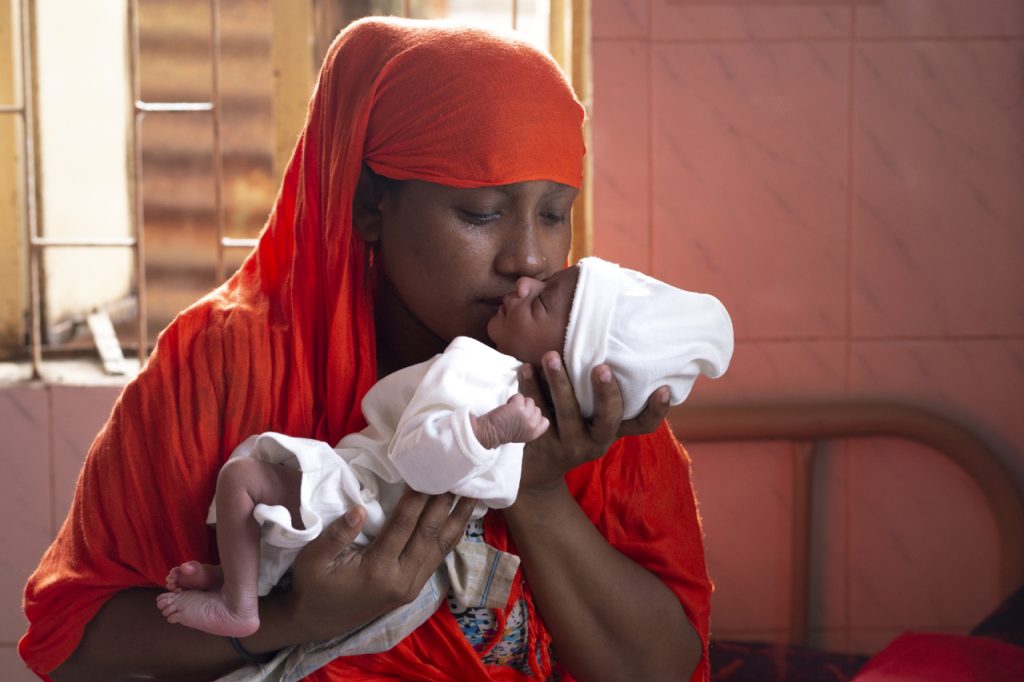 Our hope is that by increasing awareness about women's health and supporting the UNFPA financially through ongoing collaborative measures such as our face mask promotion, we can help to create a meaningful change in society. Your mask will promote the health and dignity of women and girls everywhere by helping UNFPA provide:
Personal protective equipment to frontline healthcare workers, 70 percent of whom are women
Prenatal and safe delivery care, even during crises
Family planning, so women can continue to decide if, when, and with whom to have children
Prevention and protection services for child brides and survivors of female genital mutilation, who are more at risk during this time
Medical treatment, psychosocial care, and legal counseling for survivors of gender-based violence, which is skyrocketing under stay-at-home orders
How Your Mask Purchase Can Make a Difference
The funds from each face mask purchase will be used to help women and children around the world. Here is what a single mask purchase can achieve:
10 women protected from unintended pregnancy
3 healthy new moms in crises situations
3 women protected from sexually transmitted diseases
Personal Protective Equipment (PPE) for a frontline healthcare worker
Menstrual hygiene products for women and girls who cannot acquire them due to global shortages during COVID-19
Support for survivors of domestic violence
Fewer child brides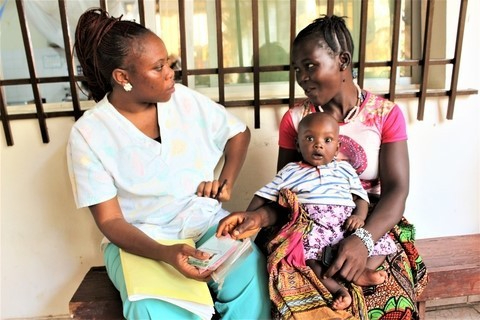 Purchasing a 1AND1 LIFE Face mask provides you with a perfect opportunity to protect those in your community while also having a meaningful share in bringing relief to women and children all around the globe. You can purchase your mask here.
Thomas Drew is a Co-Founder of 1AND1 Life along with Corey L. Lewis. He began 1AND1Life while completing his master's at Columbia University's Graduate School. 1AND1 Life is a product of his love for brand-building and storytelling colliding with his passion for health, wellness and self-improvement.
Donate directly to women and girls in need of care
---